At the end of October, we wrapped up the Fort Lauderdale International Boat Show. And what a banner year it was for this critical part of our economy!
The Boat Show was also illustrative of why the city is looking at innovative long-term solutions to ease traffic congestion. During the show, you needed to plan for 45 minutes or more to go between downtown and the beach and parking prices went as high as $300.
The city is in the midst of negotiations with Elon Musk's The Boring Co. to build an underground transit loop between downtown and the beach. Using dedicated electric vehicles to navigate the tunnel network, passengers would be transported between locations in about three minutes for the cost of a cup of coffee.
This would be a cutting-edge project – a visionary step for Fort Lauderdale – that builds upon Musk's success in Las Vegas where a similar system has begun transporting thousands of conventioneers.
There are a lot of questions about how the Loop would work and why the city is so interested in it. The City Commission has been limited under state law in what we could say publicly up to this point, so allow me to begin a discussion of what this would mean for Fort Lauderdale.
The Vision
As a community, we need to find a public transportation system that is fast, convenient and inexpensive. It must be one that is also dynamic enough to meet needs of residents and visitors that change throughout the year. The Musk project fits the bill and is easily expandable.
We would start with the beach route because of the existing traffic limitations on surrounding roadways and the high volume of cars witnessed as key times.
A1A is at its capacity. Sunrise Boulevard, Las Olas Boulevard and SE 17th Street have frequent traffic jams as well, particularly during the winter season and events like the Boat Show, the Tortuga Music Festival, the Air Show and 4th of July fireworks.
We need to look beyond traditional solutions. There is no way to widen roads, and South Florida, like many urban areas, has had a difficult time increasing the public's use of transit.
Buses are slow and unreliable. The Wave showed the fallacy of installing rail in the roadways for streetcars. The Wave would have been costly to build and would have used traffic lanes in a way that worsens congestion. Subways and monorails are even more expensive.
Musk's Boring Co. provides a safe, fast-to-build, low-cost, clean transit system, one that offers high-capacity, user-friendly service.
Imagine dedicated electric vehicles quickly taking suburban families from downtown parking to a day of sun and surf, couples to a concert or hotel and restaurant workers to their jobs, all with less hassle.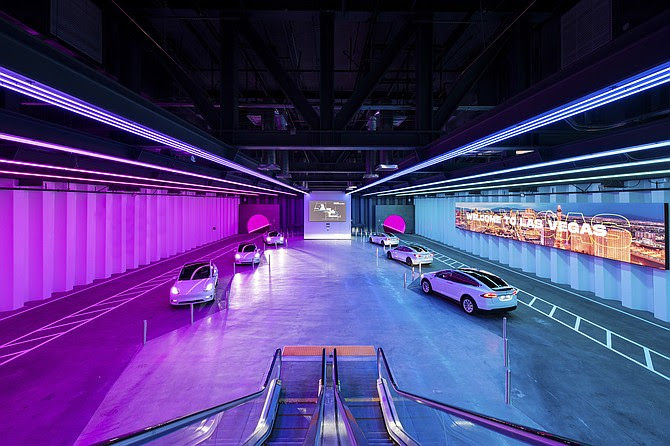 How it works?
While the Loop would be underground, it's not a subway system. I would describe it more as an express, concierge-level service. It's on-demand and destination-to-destination. This means that it has no stops and no waiting. You jump in and go. As such, it eliminates many of the inconveniences of traditional public transit and results in dramatically reduced time spent traveling.
Since it's a personalized service, every couple or group is transported in their own vehicle. There is no waiting for the next train and no delay as you go from station to station. Passengers go directly from their starting point to their final destination using a main tunnel and off-ramps. It's in essence an underground highway.
The Loop's capacity is flexible because we can adjust the number of cars in circulation. We can reduce the number during periods of low demand like a rainy summer day and surge service when there is high demand like this past weekend's Tortuga concert series. We can also add destinations along the way, such as somewhere along the Las Olas shops.
We would launch service with drivers, but would eventually move to automated vehicles as Musk's Tesla car company perfects that technology and state governments allow its use.
Why Elon Musk?
From Tesla to SpaceX, Elon Musk has shown himself as a visionary, almost a revolutionary, in advancing our society. This is a guy who dramatically cut the cost of missions to space and has moved electric vehicles into the mainstream.
He wants to bring this same creativity to transportation. Stuck in traffic in southern California several years ago, he asked himself if underground transit could be the solution and then he began to develop ways to reduce the cost of tunneling. Yes, underground transit was once a very expensive solution to traffic. Musk has dramatically reduced the cost through his innovations.
His first venture in Las Vegas has shown success. He built a transit tunnel around the sprawling convention center there in just one year's time. Whisking people across the campus, the system has cut a 30-minute walk into a trip of one or two minutes.
Vegas officials are so impressed that they have now hired Musk to build a 35-mile system connecting dozens of popular destinations along the resort corridor to the airport and downtown.
It's not surprising that Vegas and Fort Lauderdale are looking at the same technology. We are both cities with huge tourism bases and rapid population growth, and we are both cities willing to think outside the box to address our challenges.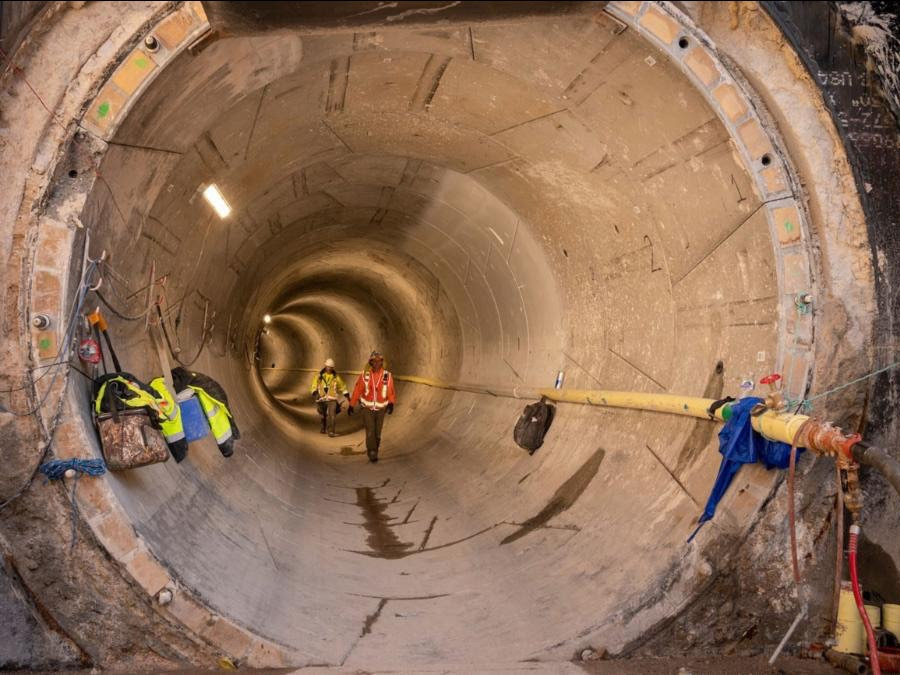 Construction and safety
I'm often told how this is an impossible plan – tunneling under water and around downtown buildings and then ensuring safety long term. The Boring Co. has addressed these concerns with other projects and believes it is more than capable of doing so here as well.
The fact is we already have tunnels in South Florida – the Kinney Tunnel on Federal Highway goes underneath the New River and there is the tunnel to the Port of Miami. In Las Vegas, The Boring Co. had to tunnel through a high water table and various forms of rock. The work there went under the convention center with no damage, and the firm's initial test tunnel outside Los Angeles went underneath a neighborhood with no disruption either.
They would use a directional boring machine that builds the surrounding concrete walls as it drills. The tunnel would be brightly illuminated with primary and backup power systems, cellular phone service and a video camera safety system connected to a public address system. There would be sensors to measure safety data, a ventilation system, flood controls and egress shafts for emergencies.
The future
Some people question why we chose a beach-downtown loop rather than other pressure points in our transportation system. I see this as just a beginning. The hope would be that we build support from other local governments and expand just like Vegas is now doing.
Future connections could go to the airport, seaport, convention center, DRV PNK stadium, the Tri-Rail station and points out west such as the Nova Southeastern University campus, Sawgrass Mills Mall and Hard Rock. The Loop would also fit seamlessly into the planned expansion of Brightline service and the proposed commuter rail.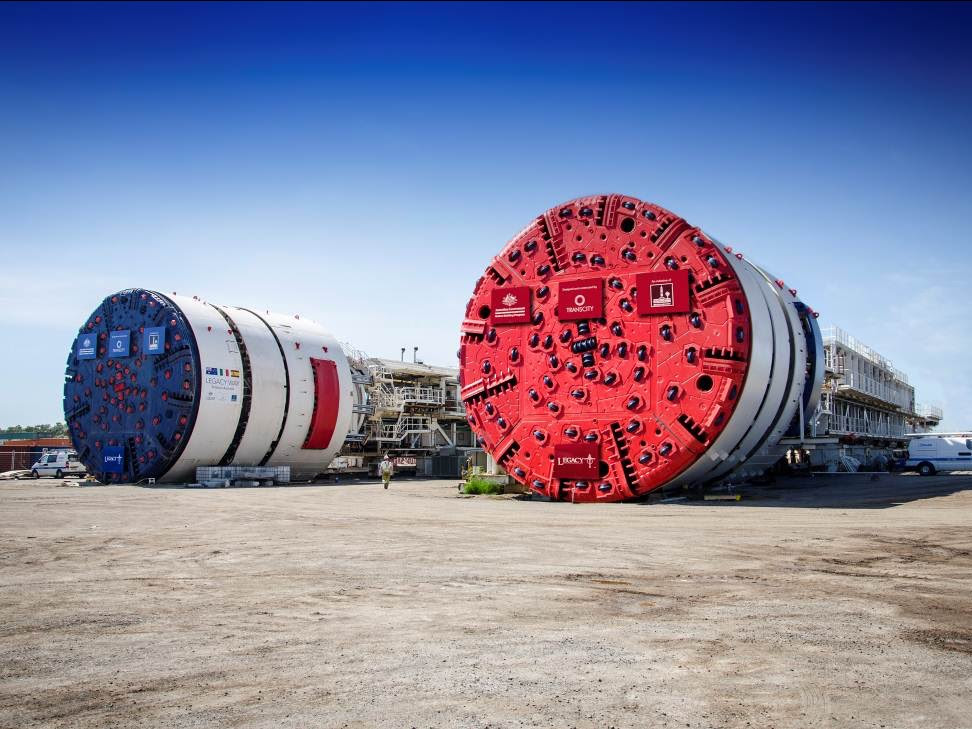 Think of the possibilities! An expanded, fully built-out loop would dramatically reduce congestion in the region by providing a clean, cheap and efficient alternative mode of transportation.
And there could be additional benefits. Beach residents have long expressed concern about EMS capabilities when the barrier island is packed or a bridge locked open. We could design EMS vehicles that use the tunnel, taking those in need of critical care quickly to mainland hospitals or moving additional EMS support to the beach.
Even as we consider this exciting option, we have not stopped making tremendous progress on upgrading the city's utility infrastructure, keeping our neighborhoods safe and building upon our great quality of life. Also, remember this is just one traffic solution as we also move forward with other ideas such as commuter rail, a 17th Street bypass through the port and one-way street pairings downtown.
I look forward to continuing this discussion in the coming months as the city reviews Musk's proposal, undertakes necessary geotechnical and engineering studies and conducts public outreach. We want to be a city on the move.
Source: City of Fort Lauderdale