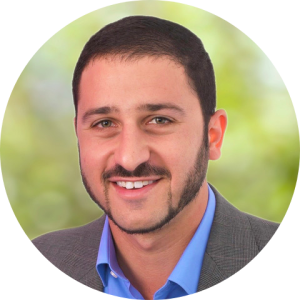 Jason Taub is a Native South Floridian who understands firsthand why so many choose to make Fort Lauderdale and South Florida their home. He received his Master's in Business Administration from Nova Southeastern University and Bachelor's of Science in Accounting from the University of Central Florida.
Jason has lived in downtown Fort Lauderdale as a homeowner for 8 years, previously served on the Board of Directors for his condominium association of 400+ units and has a large network of contacts across industries and locations throughout South Florida and beyond. Jason has extensive knowledge of the Fort Lauderdale area as well as Broward County.
With 13 years of leadership experience in a high paced Fortune 100 Financial Services Company while launching and managing various internet startups over the years, Jason has repeatedly demonstrated his skills in entrepreneurship, client servicing, attention to detail, communication, project management, creative problem solving, content management, email marketing and social media marketing – All key in ensuring the best possible experience for all real estate transactions.
Whether you're looking to buy, sell or rent a single family home, condo, apartment or townhouse in Fort Lauderdale or the surrounding areas, Jason is available 24/7 and has you covered for ALL of your real estate needs.
The record speaks for itself – From the inception of the downtown Fort Lauderdale condo market, consistently year after year, D'Angelo Realty Group has been the local market leader with a proven track record and longevity of listing and selling luxury estates in the greater East Fort Lauderdale area. Closing well over 1,200 condominium transactions and over $2 billion in real estate sales, the expertise within our full scale real estate brokerage will secure the highest market value for sellers and negotiate the most equitable price attainable for our buyers.
We represent buyers and sellers of waterfront condominiums, townhomes, and single-family homes in downtown Fort Lauderdale, Las Olas Boulevard and the Fort Lauderdale Beach area. Whether it is your primary residence or a real estate investment, D'Angelo Realty Group diligently generates the highest possible returns for clients. Whether you choose to buy, sell or lease, our team understands the value of properties … And the value of relationships.
D'Angelo Realty Group provides local expertise to an international client base and stays connected by adopting the latest real estate technology. We understand our clients as much as we understand our market and it's this knowledge of the local area that is skillfully passed on to clients. The laser-focused real estate team is comprised of industry experts based in Fort Lauderdale, Florida in the heart of the world-famous Las Olas Boulevard.
The results: We make a difference … Our Top 1% Fort Lauderdale Realtor Rating, combined with our real estate sales performance record and commitment to personalized client service that consistently exceeds exceptions, will ensure your success. With our extensive knowledge of real estate and the downtown Fort Lauderdale luxury condominium market, we consistently obtain the best possible real estate value for our clients and look forward to working with you for all of your real estate needs.