Let's Find Your Dream Home!
D'Angelo Realty Group is the local market leader in Fort Lauderdale. With over $2 billion in real estate transactions, our track record of success speaks for itself. Jason Taub, Realtor®, is available 24/7 and as a native South Floridian, he leverages local expertise and the expansive resources of D'Angelo Realty Group to negotiate the most equitable price attainable for buyers. Read more here.
Get Jason's FREE eBook!
The Ultimate Guide For First Time Homebuyers
For instant access, submit the form on this page.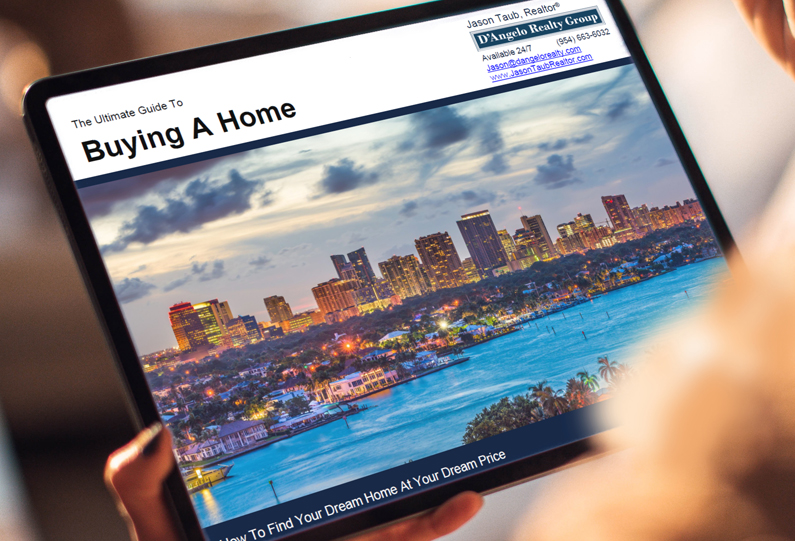 Browse Jason's RECENT SALES HERE!