Fort Lauderdale is famous for its beaches, waterways, arts, culture and events. It's a great place to call home and a popular vacation destination for many. The vibrant, coastal city, located on Florida's east coast 25 miles north of Miami and 40 miles south of Palm Beach, offers endless activities, events and sightseeing opportunities.
Enjoy being on or near the water during the day and countless dining and entertainment options by night.
Fort Lauderdale is conveniently located within just a few minutes of the cruise ship terminals at Port Everglades, Fort Lauderdale-Hollywood International Airport, hundreds of miles of inland waterways, world famous Fort Lauderdale Beach, the downtown business district, the pedestrian-friendly Riverwalk lined with high-rises and all kinds of boats, nightlife and entertainment districts, performing arts center, museums, waterfront dining, parks and more.
As a native South Floridian and resident of Downtown Fort Lauderdale, I've created the content on this page to showcase why so many love to call Fort Lauderdale home.
Whether you're out of state or in a nearby city, I'm Available 24/7 for all of your real estate needs and I offer virtual + in-person showings with the latest real estate technology.  I look forward to hearing from you soon!
The Fort Lauderdale Lifestyle ↓
Fort Lauderdale Beach is a world famous destination known for it's beachfront array of restaurants, shops, outdoor cafes, luxury hotels and entertainment venues which complement the miles of pristine, sandy beaches and crystal clear water. Love people watching? The beachfront promenade along A1A is the perfect place for this. Love staying active? A wide variety of activities include boating, wind surfing, volleyball, playgrounds for children, snorkeling, scuba diving, basketball, barbecue grills and more. Interested in a beachfront condo, home or apartment? There's no shortage of options ranging from quaint apartments to luxury high rises with million dollar views of the Atlantic Ocean.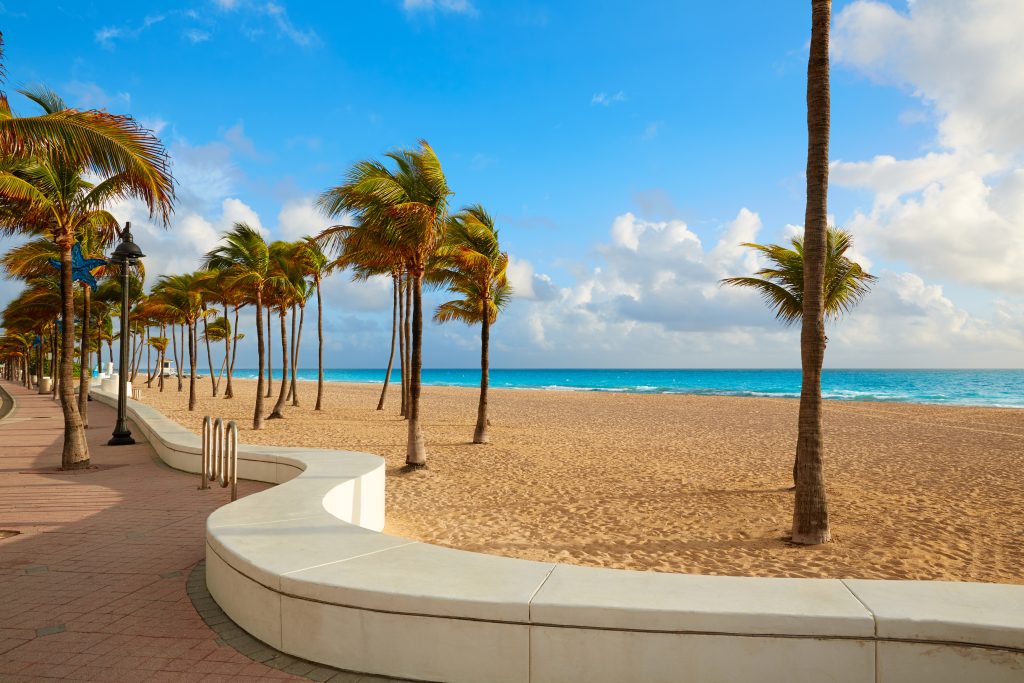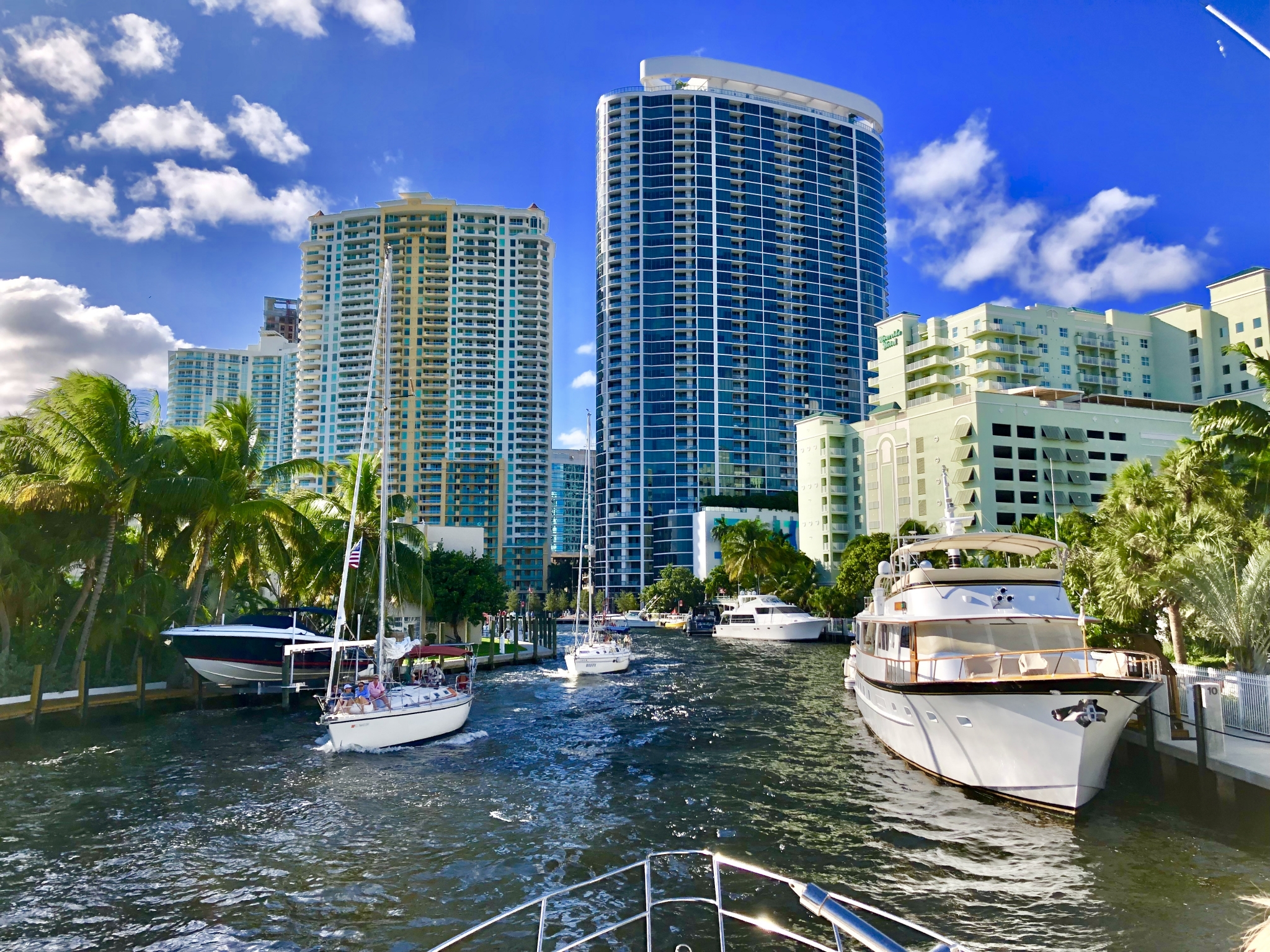 If you love being on or near the water, Fort Lauderdale is for you. The city has earned the nickname "Venice of America" thanks to the hundreds of miles of inland waterways, most of which connect to the Intracoastal (which runs from north to south) and ultimately the ocean; Many move to Fort Lauderdale to live along or near the water and there's plenty of waterfront homes available ranging from luxurious single family homes to riverfront high rises. There are countless ways to stay, play and dine on the water. Whether you enjoy water taxis, recreational boating, fishing, paddleboarding, kayaking or other types of watersports, Fort Lauderdale is a true boater's paradise.
Seeking a waterfront home with or without dockage? Contact resident expert Jason Taub.
The Iconic Las Olas Blvd.
Las Olas Boulevard is a world famous, architecturally unique dining and shopping destination located in the heart of Fort Lauderdale. It's pedestrian friendly and stretches from the downtown business district directly to the Intracoastal waterway and Fort Lauderdale Beach. The Boulevard is comprised of block after block of a seemingly endless assortment of restaurants, art galleries, fashion boutiques, cafes, bars, hair salons and more. Live entertainment is common and the diverse dining scene, often incorporating locally sourced specialties, spans all tastes and budgets, and ranges from pet-friendly sidewalk cafes to craft pubs, breweries and luxurious five-star restaurants. Whether you're looking for a low-key breakfast, high energy brunch or casual dining venue, there's something for everyone.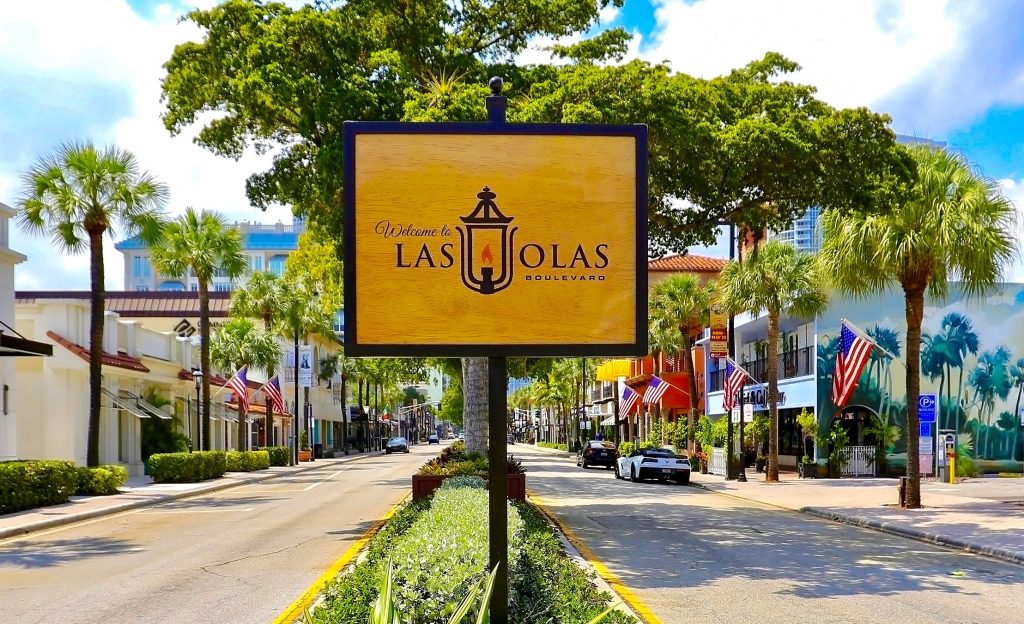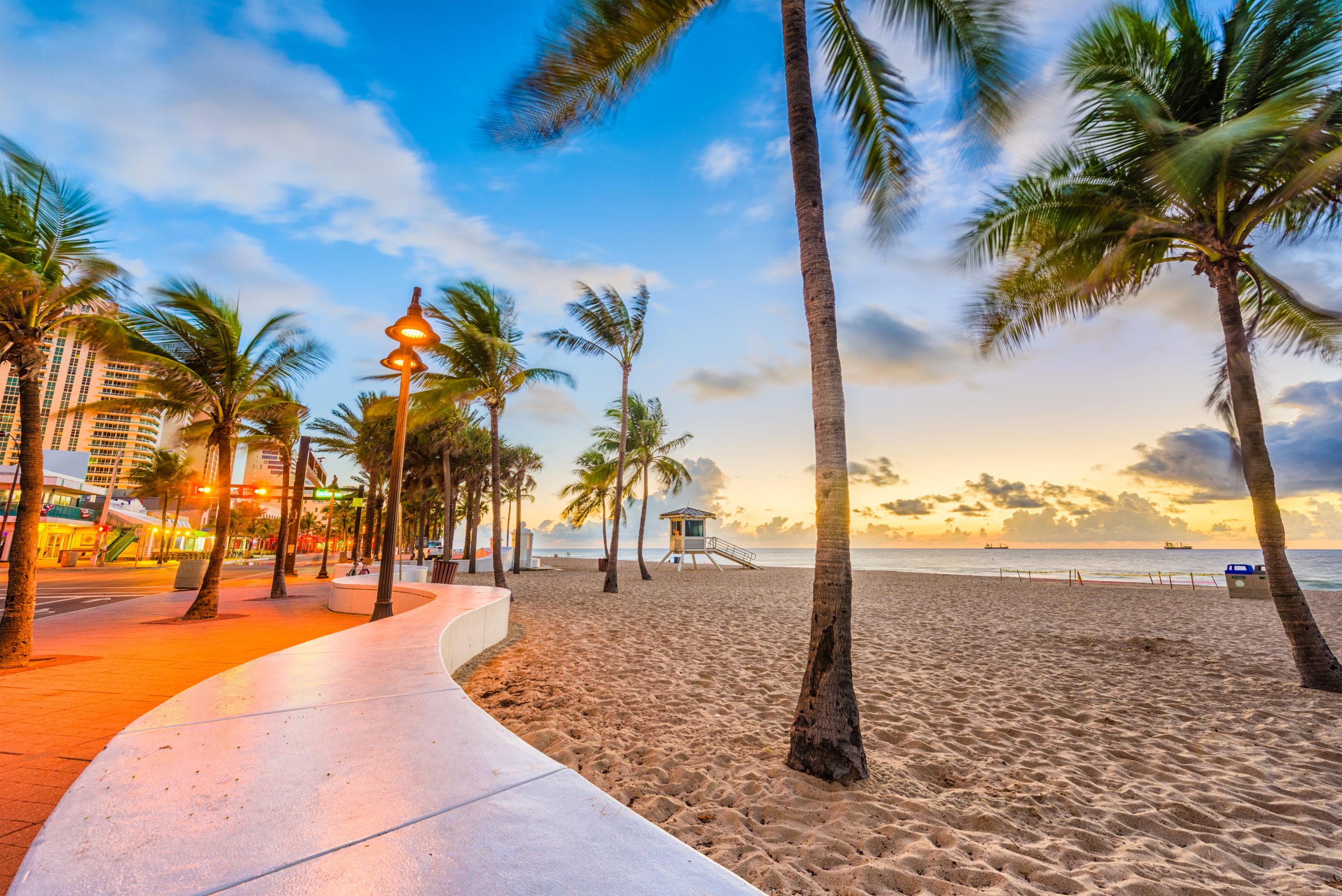 Tropical Weather Year Round.
Sun. Palm Trees. Beaches. These images often come to mind when people think of Fort Lauderdale. The warm climate is one of many reasons why Fort Lauderdale is a favorite destination. With a year-round average of 77 degrees Fahrenheit, the city averages more sunny days per year than the U.S. average. Fort Lauderdale guarantees warm breezes, tropical nights and warm ocean water.
Our year-round tropical weather provides the perfect setting for the countless number of outdoor activities and events throughout the year.
Love watching sunrises or sunsets? Various residential communities offer unrivaled vantage points. To find the best one for you, contact resident expert Jason Taub.
Continuous Calendar of Events.
There's always something going on in Fort Lauderdale. The weekly, monthly and annual events, fairs and festivals range the full gamut from childrens activities to culinary events, outdoor concerts, bar crawls, cook-offs, museum events and pretty much everything else you can think of. Just a few of the most popular annual events in Fort Lauderdale include:
Las Olas Art Fair
Food and Wine Festival
Winterfest Boat Parade
Tortuga Music Festival
Fort Lauderdale International Boat Show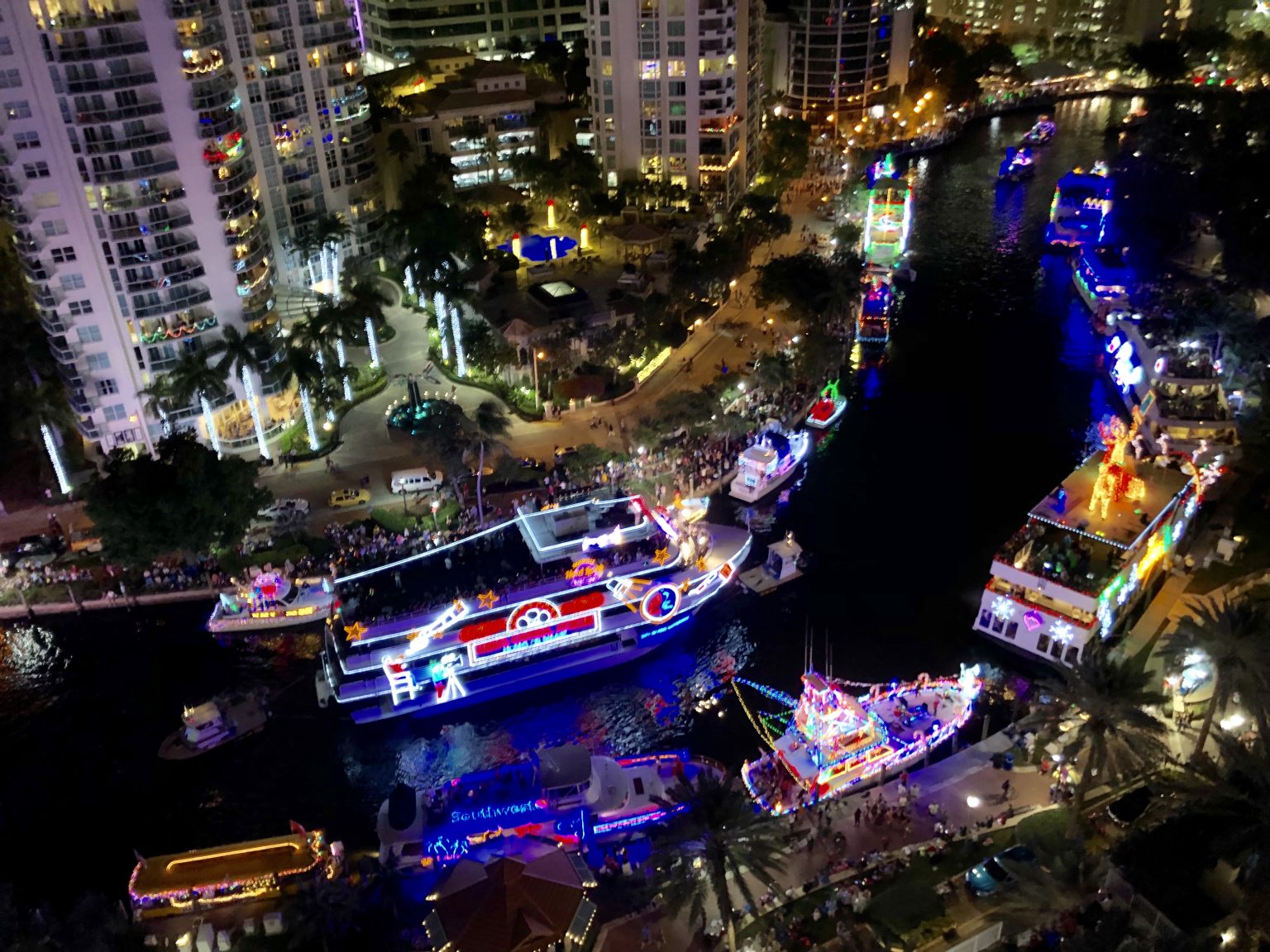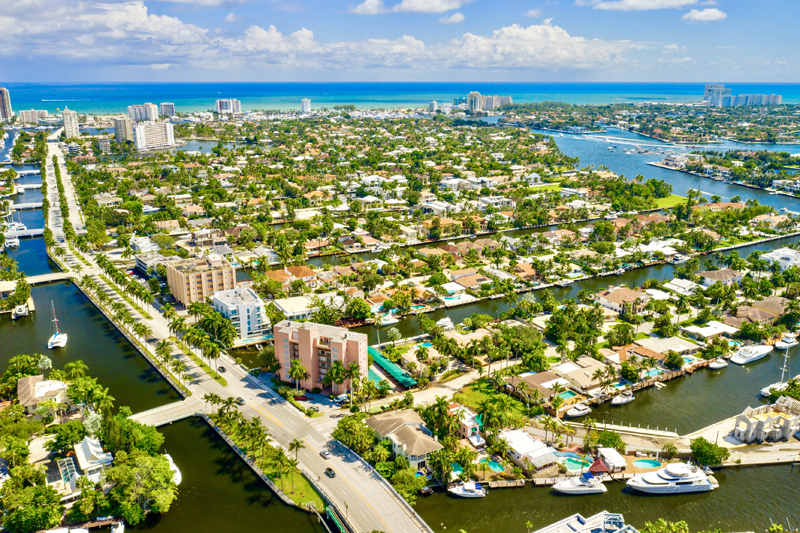 Fort Lauderdale boasts various distinct neighborhoods within close proximity of one another – All just minutes away from the downtown and entertainment districts, Fort Lauderdale Beach, Fort Lauderdale-Hollywood International Airport and Port Everglades, the second largest cruise ship port in the U.S. Whether you prefer to live in one of the riverfront high rises, a neighborhood with single family homes and townhouses or a waterfront estate with ocean access – Fort Lauderdale has the perfect neighborhood for you.
For help in finding the perfect neighborhood and property for you, contact resident expert Jason Taub.
Nightlife & Entertainment.
When it comes to nightlife and entertainment around the clock, Fort Lauderdale has it all – High energy restaurants and sports bars, clubs, live music venues, beer gardens, dive bars, upscale lounges and more. The most popular districts for nightlife and entertainment include Las Olas Boulevard, Fort Lauderdale Beach, the Riverwalk and Himmarshee Street – Each with its own dense concentration of venues within close proximity to one another. A quick drive away is the Seminole Hard Rock Hotel and Casino, home of the iconic Guitar Hotel and many more entertainment and dining options.
Live in the heart of all the action where you can walk to it all. For assistance, contact Jason Taub.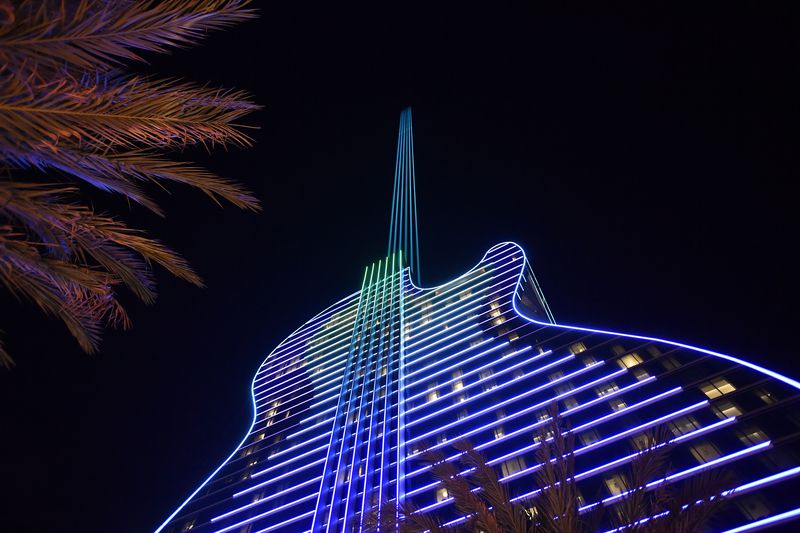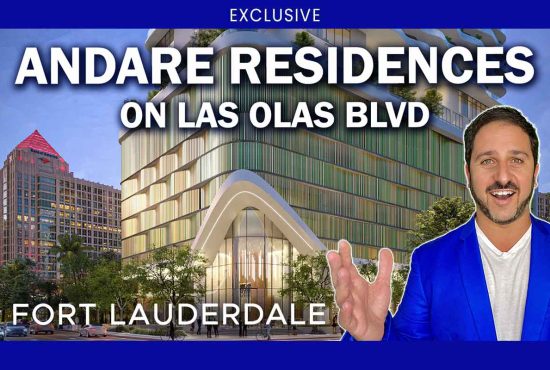 October 23, 2023
October 23, 2023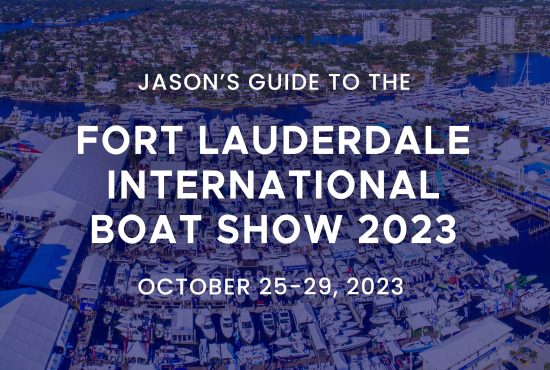 October 4, 2023
October 9, 2023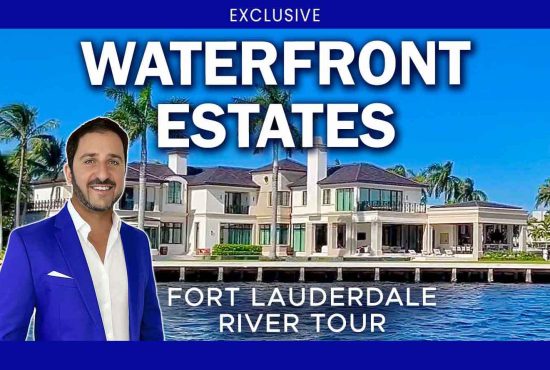 October 2, 2023
October 4, 2023
Let's Get You Where You Want To Be.